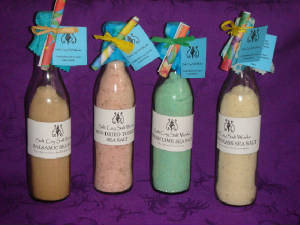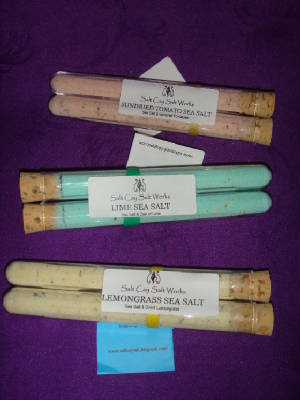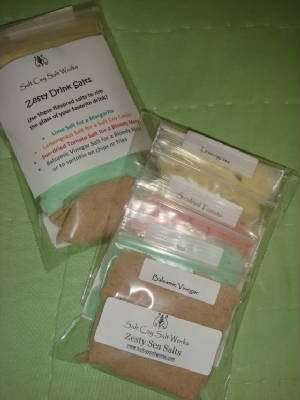 Sea salt can be found around the world---and in many different flavors.
Many of our guests and visitors enjoy a frozen Margarita or a Salt Cay Cooler when they arrive on the island.
So, we created salts to "rim the glass" of your favorite libation!
Now, that doesn't mean you can't use these flavored salts for other tasty treats as well.
Here are just a few suggestions that we have:
Lime Sea Salt is delicious on the rim of your Margarita
Lemongrass Sea Salt is yummy on the rim of a Salt Cay Cooler or Rum Punch
Try the Sundried Tomato Sea Salt on your Bloody Mary
Our Balsamic Vinegar Sea Salt can go on fish, chicken or chips, as the Brits say!
These delicious flavored salts are ground very fine and come with drink recipes.
We package them in recycled bottles & corks, in double plastic tubes and all 4 salts together in a Zesty Salts pack.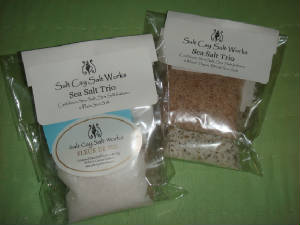 As much as we love to cook...and to eat...we couldn't forget the wonderful and unique flavors of the Caribbean when mixing our salts.
We also offer Culinary Sea Salt for your kitchen.
We mix and package Garlic Sea Salt, Italiano Sea Salt and Caribbean Sea Salt in 3 ounce baggies for you to use in all of your favorite recipes.