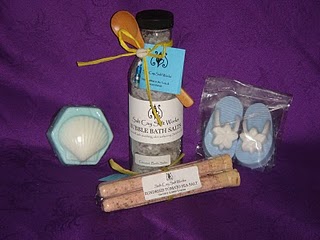 We are based in Salt Cay, Turks & Caicos Islands and that is where I live most of the year.
You may be visiting this site because you were here on vacation, purchased some of our items and would like to purchase more.
Or, you might have found us while surfing the net and want to try some of our products.
Either way, please email me at orders@saltcaysaltworks.com
I will be happy to send you an order form via email and you can place your order.
Thank you very much for visiting my site.
All of us at Salt Cay Salt Works wish you warm, sunny, carefree island days ahead!